Friday night we went to the Foo Fighters concert with Jake and Blake. We had a good time and they put on a great show!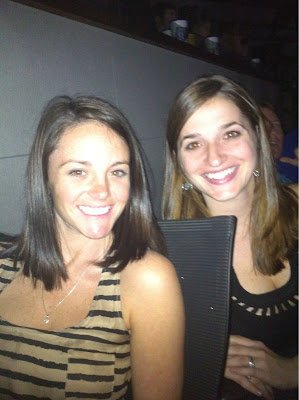 Saturday morning Mason and I went to my friend Stephanie's baby shower. Wow...it's a lot of work taking Little Dude places alone. He was CRAZY! I believe we are getting to "that age". But the shower was so nice and I loved hanging out with everyone!
Today it was rainy and a good day to lay around. After all of our chores were done of course. :) But Mason wasnt just "laying around" of course.
Here he is with crazy hair after a nap.
Here he is trying to get into his BBQ grill...wasn't happening! (Please excuse his sagging pants, they are new, 12 months, and huge!! He is never gonna fit into his clothes!)
And here he is trying to be Daddy.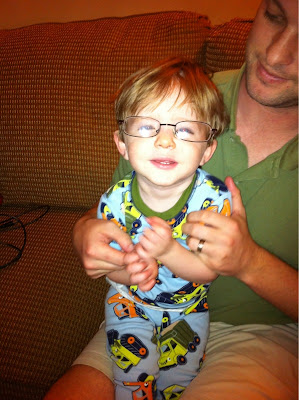 So stinking cute!