We haven't been up to much lately. Just getting ready for our family beach trip!! We leave on Friday and that is all I can think about!
We did get a haircut finally. We love our hairdresser Mrs. Peggy! She is the best! Mason got his fair share of M & M's during the process.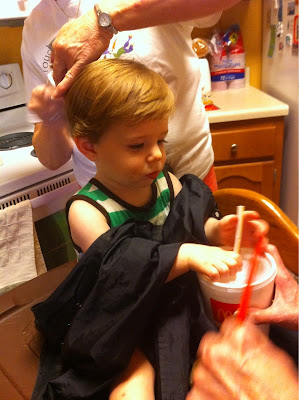 We played with Mommy's shoes.
We helped the boys warm up for their softball game...
We went to Reese's birthday party and had so much fun swimming in the kiddie pool!!
We ate cupcakes at the party...
And then had to say our goodbyes.
Then we got some cool new red shoes...
And hung out with Pops.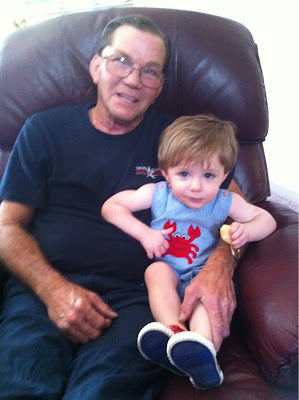 But now we are sick. :(
We have an ear infection and a bad sinus infection. Not to mention, his tubes are no longer functioning. Hopefully we won't have too many more infections so we don't have to get new ones. So we are on very strong antibiotics which should be a lot of fun on our drive to the beach! But we still can't wait!!!!!! It's almost here.