I have been very behind in the blog world lately. I'm not sure why because we haven't even been too busy around here!
I have a funny video of Mason and Reese dancing to the Wii but I couldn't get it to upload, I will try tomorrow night.
We have swam at the pool in Covington a couple of times. Mason LOVES the kiddie pool there!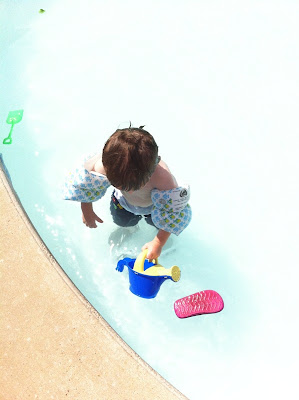 Reese jumping in!
We went to a Redbirds game. Mason had a ton of fun.
And then this past weekend...Mason got a haircut. =( My awesome aunt has always cut his hair, but I was scared she was worried he would always associate her and the haircut together (and since it isnt the funnest thing for him these days, that wasn't a good thing). So we went to a Fun Cuts that is for kids. Let's just say, he had twice as much hair cut off as the little girl sitting next to him!

All his pretty hair.
The pictures don't show how short it is honestly. I mean it is SHORT! He really looks so much older.
We got Mexican last night while a couple was looking at our house. After dinner my dad sat him on their donkey statue things. He thought it was funny.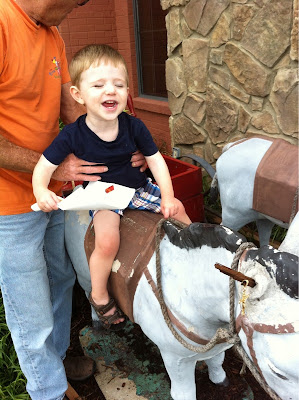 Just watching Fresh Beat Band.