I got to keep a friend's little 5 month old baby boy for about an hour last night. She needed to get a haircut and there are just some things that are much harder to make time for when you have a baby! I thought it would be great practice for Mason but probably more for John and myself. :)
He is the sweetest baby and didn't make a peep. Mason did great, but John and I were thinking, "what have we done?! How are we going to take care of TWO kids?!?" I know we can do it, but this seems more scary than before!
Emma on the other hand...was not very happy!
Here is sweet Baby Max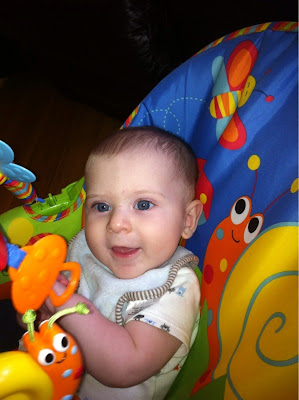 And then I had the two of them pose together.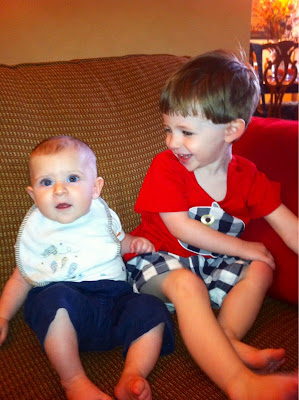 This will be our reality soon.